MARINE AND PORT
FACILITIES SECTOR
Crisdel delivers various construction services at marine and port terminals for private tenants and governmental agencies. Our services include development of new marine terminals and intermodal facilities, reconstruction of existing marine terminals and maintenance of existing facilities.
MARINE CONSTRUCTION SERVICES
We perform the following services for large-scale private and government marine projects:
Asbestos abatement and building demolition
Asphalt and concrete paving
Building construction
Computer aided monitoring systems for refrigerated containers
Concrete runways, tie-downs, and block heater receptacle vaults for Rubber Tire Gantry Cranes
Drilled shaft caisson foundations
Electrical and communication systems
Electrical receptacles for refrigerated containers
Excavation and site preparation
High mast light poles
Seawall slope construction and restoration
Security fencing and guiderails
Steel rack structures for refrigerated containers
Storm water management and drainage systems
Water distribution for fire control systems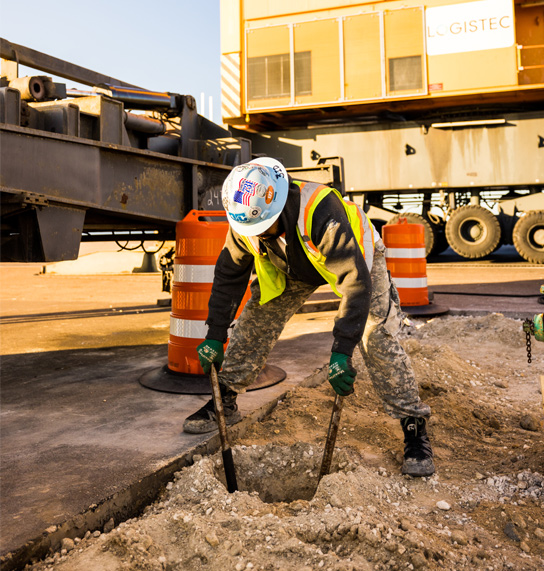 OUR MARINE PROJECT PROCESS
Our goal with any port or marine construction project is to minimize the impact to vessel traffic and yard operations by closely working with all team members, from design engineers to yard operation shift managers. From planning to implementation, we complete projects within a set timeline and budget, while maintaining the safest work environment. For more information, contact Crisdel online.