Crisdel performs various construction services on sitework and excavation projects for commercial and industrial clients, construction managers and general contractors. Whether new construction, reconstruction, expansion, maintenance or preservation, our team has the experience and expertise to complete sitework and excavation projects of any size or complexity.
SITEWORK
SERVICES
Asphalt and concrete milling
Asphalt paving
Bridge and structures
Building pad preparation
Concrete loading docks, dolly pads, and equipment pads
Concrete pavement and maintenance
Curbs and sidewalks
Concrete loading docks, dolly pads, and equipment pads
Demolition
Dewatering
Earthwork and excavation
Disposal of hazardous materials
Electrical
Fencing and guiderails
Foundation excavation and backfill
Grading
Hardscape
Landscaping
Retaining walls
Site amenities
Site lighting
Soil stabilization
Supportive excavation (sheet piles, soldier piles and lagging)
Traffic markings and signs
Transportation and disposal of regulated waste
Underground utilities (drainage, electric, gas, sewer, and water)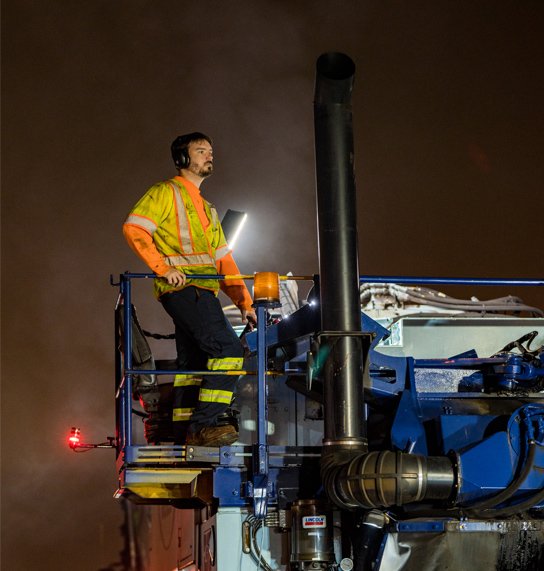 SITEWORK WITH CRISDEL
No matter the type of sitework services your project requires, Crisdel can help. Our comprehensive services allows Crisdel to efficiently manage construction resources, schedules, and budgets in an effective and safe manner. To get started with a project, contact us online.