Crisdel performs a wide array of construction services for aviation clients and governmental agencies at private, county, military, regional, and international airports. Whether new construction or maintenance of exiting aviation infrastructure, our team has the experience and expertise to complete any type of airport project.
AVIATION
SERVICES
Aeronautical paving meeting FAA Specifications
Airfield electrical systems including runway lighting, taxiway lighting, and FAA lighting control systems
Airfield guidance signs
Airport Surface Detection Systems, Model X (ASDE-X)
Asphalt and concrete paving of runways, taxiways, parking aprons, and blast pads
Jet blast fencing
Medium Intensity Approach Lighting Systems (MALSR)
Site construction and development of parking facilities
Site construction and development of terminals, hangars, and cargo facilities
Site security fixtures including barriers, bollards, fencing, and glare screens
Switch house construction and modifications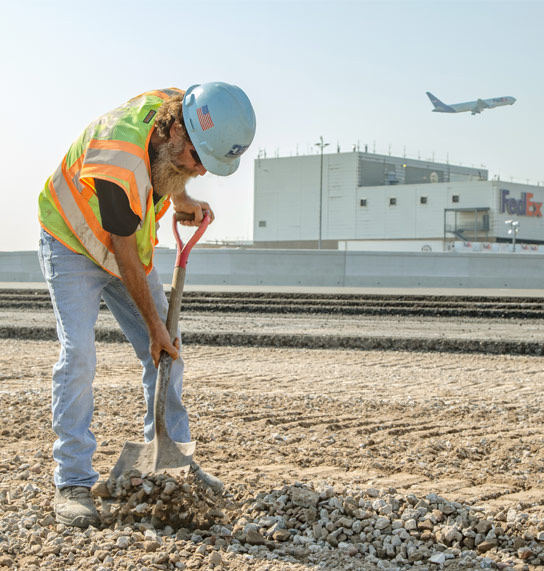 TYPES OF AVIATION INFRASTRUCTURE
Among these services, we also maintain and construct new aviation infrastructure on runways, taxiways, parking aprons, blast pads, terminals, hangars, air cargo facilities, service roads, and parking lots.
A FULL-SERVICE EXPERIENCE
We provide a full-service experience to our customers every step of the way along their projects. From preconstruction to commissioning, we are ready to take on your next aviation construction project.