Crisdel provides a wide range of construction services on road and highway projects for construction managers, private developers, municipalities, counties, state departments of transportation and other governmental agencies. Whether your project is for new construction, rehabilitation or preservation, our team has the experience and expertise to perform on all levels.
ROAD CONSTRUCTION SERVICES
Asphalt and concrete milling
Asphalt paving
Bridge and Structures
Concrete barrier curb
Concrete paving
Curbs and sidewalks
Electronic Toll Collection Systems
Highway lighting
Intelligent Transportation Systems
Landscaping
Maintenance of traffic
Pavement markings
Regulatory signs
Retaining walls
Roadway excavation and grading
Sanitary sewer construction
Sign structures
Sound wall construction
Storm drainage systems
Toll plaza construction
Traffic signals
Vehicle loop detectors
Weigh In-Motion Highway Systems
Water line construction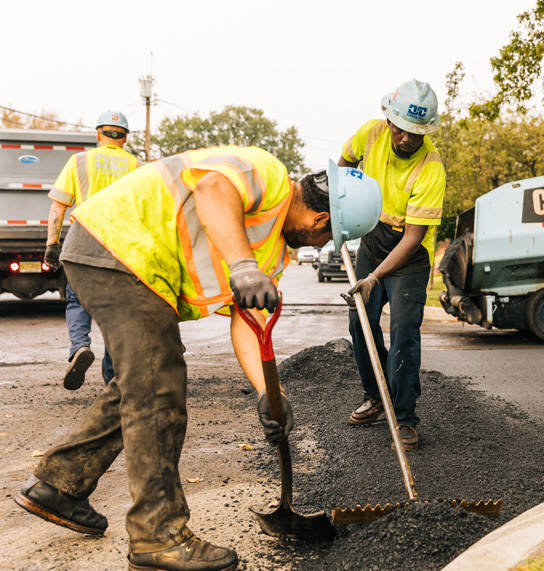 LICENSES AND PRE-QUALIFICATIONS
We are licensed and pre-qualified to perform road construction for the following agencies:
Florida: Florida Department of Transportation (FDOT)
New Jersey: New Jersey Department of Transportation (NJDOT), New Jersey Transit Authority, New Jersey Turnpike Authority, Port Authority of New York and New Jersey
New York: New York Department of Transportation (NYSDOT), New York Thruway Authority, Port Authority of New York and New Jersey
Pennsylvania: Pennsylvania Department of Transportation (PENNDOT), Pennsylvania Turnpike Commission
OUR ROAD CONSTRUCTION PROJECTS
Our team works hard to ensure that all projects are constructed on time, within budget and up to the highest standards of quality. To learn more about our road, highway, and bridge construction services, contact us online.