NEWARK LIBERTY INTERNATIONAL AIRPORT - REHABILITATION OF RUNWAY 4L-22R AND DELAY REDUCTION INITIATIVES – CONTRACT EWR 154.172
PROJECT HIGHLIGHTS
The construction contract consisted of rehabilitation of the existing 11,000 ft long by 150 ft wide runway including, but not limited to, the milling and replacement of the 3" thick asphalt surface course, the complete overhaul of the electrical infrastructure including duct banks and base cans associated with the runway and all cross-taxiways, replacement of the concrete pavement at the intersection of Runways 4L-22R and 11-29, the construction of three new taxiways crossing Runway 4L-22R and the construction of one Taxiway realignment.
The contract required that a total of 17,000 cubic yards of concrete to be placed, 100,000 tons of asphalt to be placed and 1,500 centerline/touch down zone / edge lighting fixture to be installed, including new underground conduit, base cans and wiring. Additionally, 450 taxiway centerline lights, including transformers and wiring needed to be replaced on associated taxiways. Approach lightings (MALSR System) was replaced for both 4L and 22R approach, including 136 lights and associated control cabinets, transformers, underground conduit and wiring and over 100 new guidance signs.
Crisdel Group, Inc. was required to work in sequence according to pre-determined stages based on the Authority's Operational Requirements, with the majority of the work listed above completed during a 60-day closure of Runway 4L-22R and a 15-day closure of Runway 11-29.
SECTOR
AVIATION
CONTRACTING AGENT
PORT AUTHORITY OF NY AND NJ
LOCATION
NEWARK, NJ
ASPHALT TONAGE
100,000
MATERIAL SUPPLIER
TILCON NEW YORK, INC.
SUBMARKET SPECIALTIES
AIRFIELD ELECTRICAL SYSTEMS, ASPHALT AND CONCRETE MILLING, ASPHALT PAVING, CONCRETE PAVEMEMENT AND MAINTENANCE, EARTHWORK AND EXCAVATION, FENCING AND GUIDERAILS, LANDSCAPING, UNDERGROUND UTILITIES
AWARD
2014 NJAPA ANNUAL PAVEMENT AWARD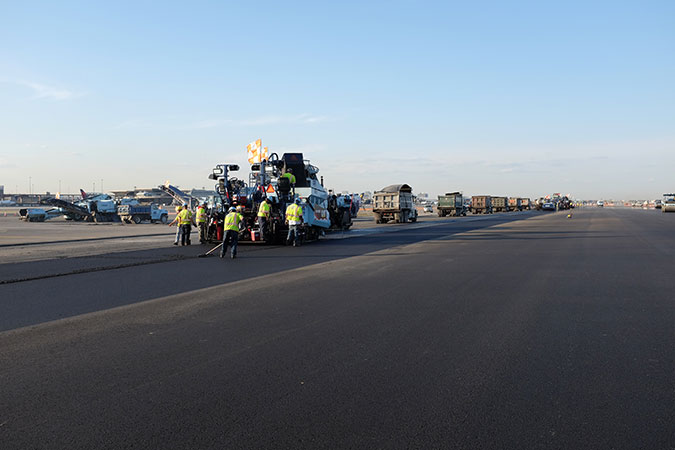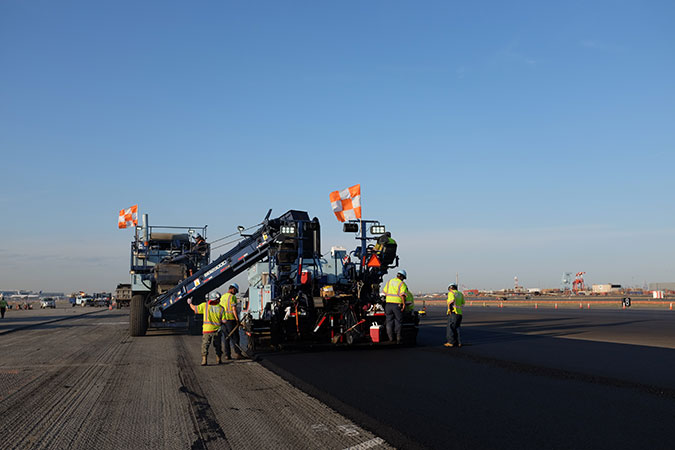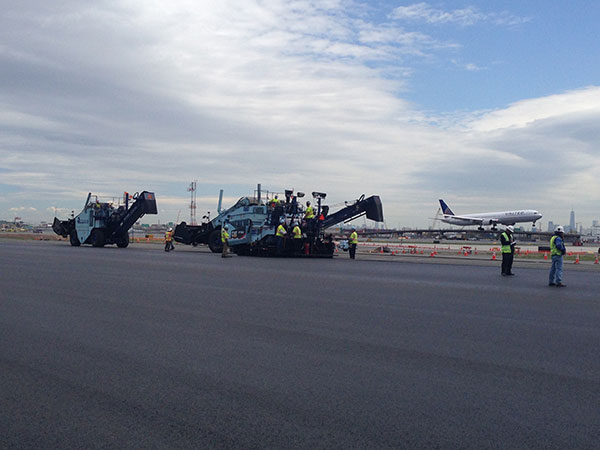 EWR RUNWAY 4L-22R - INTERSECTION RECONSTRUCTION